Send cash quickly and conveniently to almost anyone, anywhere in the U.S.
Deposit cash to any eligible prepaid or bank debit card – even your own when it's not with you.​
For a $5.95 flat fee you can deposit $20 - $500 in cash at 70,000+ retailers nationwide.​
MoneyPak is accepted by most Visa, Mastercard and Discover debit cards, plus 200+ prepaid debit card brands.
Watch the video below to learn how it works!
ADD CASH TO A CARD
Done this before? Log in here
Service fee and limits apply. Must be 18 or older to use this product.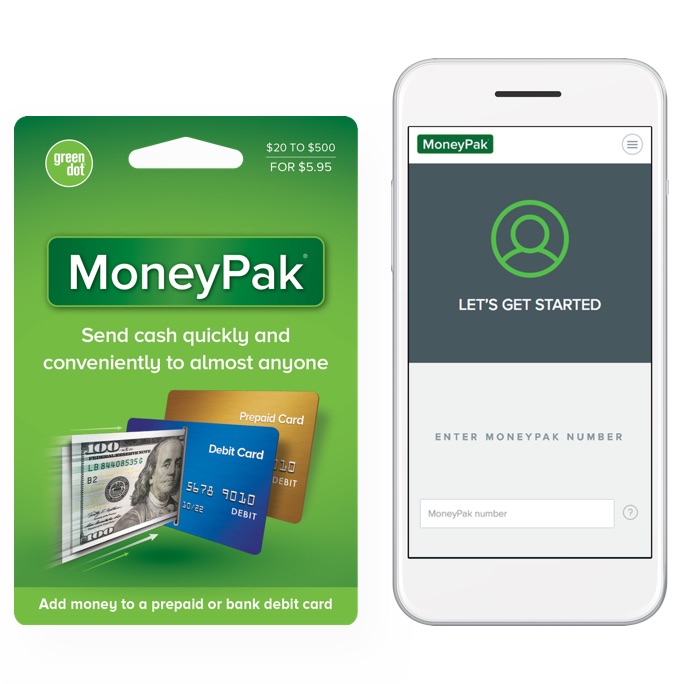 More Ways to Use MoneyPak!
Now MoneyPak can be used to add cash to most Visa, MasterCard and Discover bank-issued debit cards, in addition to 200+ prepaid card brands.
CHECK ELIGIBILITY
Green Dot Platinum Visa® Credit Card
Establish or rebuild credit history with responsible use.
Apply Now