Send cash quickly & conveniently to almost anyone, anywhere in the U.S.
Add cash to a prepaid or bank debit card — even your own when not in hand.
ADD CASH TO A CARD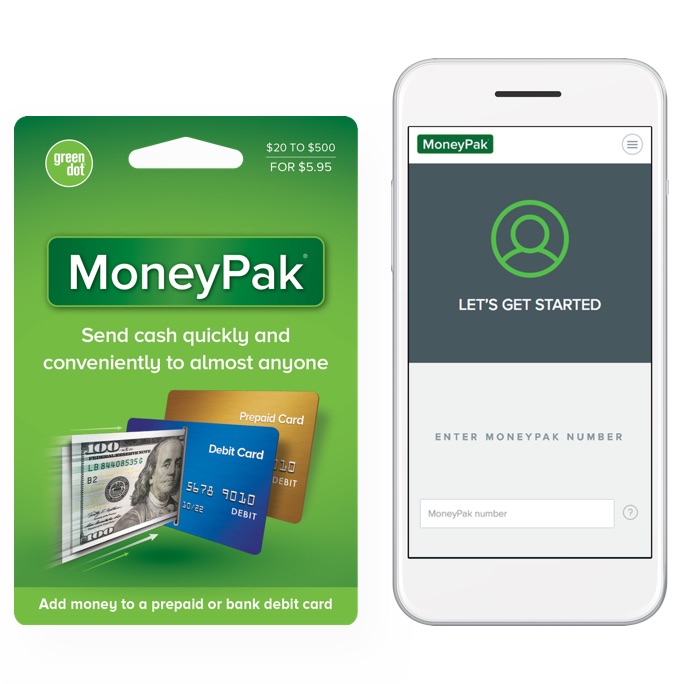 More Ways to Use MoneyPak!
Now MoneyPak can be used to add cash to most Visa, MasterCard and Discover bank-issued debit cards, in addition to 200+ prepaid card brands.
CHECK ELIGIBILITY